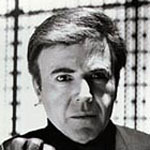 Governor-General
Posts: 439
Joined: Mon May 10, 2004 8:25 pm
Location: Centrepoint Station, Corellia System
I got contacted by the following individual about one of his listings and especially the feedback he received.
Listing:
http://market.centrepointstation.com/de ... ?lid=89542
Conversation:
Togan Jano
Year 11 Day 4, 1:44 It's a tricky situation, I'll discuss it with my team.


John Green
Year 11 Day 3, 19:34 First Question: I did see who is carried it, But I firgured that was a good enough description. But I do accept the fault in my part. The reason I was asking you about it was because some people from #thetraders IRC channel had told me to send you a DM about the transaction.

Second: I know I was just typing real fast and forgot to click Negative Feedback so I, I just wanted to ask you about that as.

Regards,
John Green


Togan Jano
Year 11 Day 3, 2:07 Ok, this is a tricky question.

First of all, you said "location unknown" when you were able to see that it was carried by someone, something which is noteworthy as it means that person will most likely NOT release the items.

Second, the feedback screen is very clearly labled. Feedback is generally only upgraded and not downgraded after it was posted. Otherwise, the whole system would be open to abuse.

Regards,
Togan Jano


John Green
Year 11 Day 2, 17:35 Sorry Mr. Jano,

Im sorry I forgot to put a link of the transaction into that spot. http://market.centrepointstation.com/details.php?lid=89542 I have another question also, Is there anyway to get a negative feedback removed due to the fact that I stated on the CPM listing that I didnt know where the items were. Which means I wasnt lieing I didnt know where they were at somewere in galaxy.

Thx
John Green


John Green
Year 11 Day 2, 15:38 Hello Mr. Jano,

My name is John Green, I just recently sold a StormTrooper Set on CPM and recieved negative feedback, After I put a message I hit send first, but forgot to change it to negative feedback, I was just wondering if there is a way to change this.

Thx,
John Green
Should we remove the negative feedback and/or change his feedback to something else?
Last edited by
Togan
on Fri Dec 11, 2009 11:35 am, edited 1 time in total.